Staff
---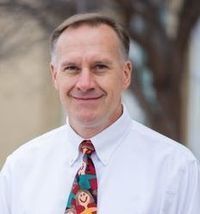 Bob Rauner, MD, MPH
President, Partnership for a Healthy Nebraska
Bob Rauner formed Partnership for a Healthy Nebraska to improve community health issues statewide.  Partnership for a Healthy Nebraska provides Nebraskans with current data on the trends that impact their health and helps organizations respond to those health trends.  Dr. Rauner earned his undergraduate degree in philosophy at Creighton University, a medical degree from the University of Nebraska Medical Center and a master's degree in public health at Johns Hopkins University, studying how to systematically improve the health of Nebraskans. He also works as the Chief Medical Officer of OneHealth Nebraska Accountable Care Organization which includes 21 primary clinics serving 4 Nebraska communities as well as serving on the Board of Directors of Lincoln Public Schools.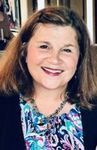 Mary Jo Gillespie, MPA, RDN, LMNT
Vice President, Health Systems
Mary Jo Gillespie is responsible for grant administration and health strategy to assess needs and opportunities. She works closely with diverse community partners, health systems and clinics across the State to improve the health of communities in the areas of nutrition, fitness and clinical quality improvement. Mary Jo has a Master's Degree in Public Administration and a Bachelor's of Science Degree in Nutrition and Management. She is a Registered Dietitian, Licensed Medical Nutrition Therapist and Certified Health Coach. As a community advocate, Mary Jo has served as Board President for the Friendship Home, the American Heart Assn.-Heartland Division and the Nebraska Dietetic Assn. She currently serves on the Board of the Capital Humane Society.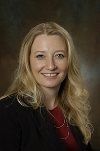 Tami Frank, BS, CLC
Vice President, Operations 
Tami Frank oversees financial operations and grant management. Tami attended the University of Nebraska-Lincoln, earning a Bachelor of Science in Business Administration with an emphasis in Accounting. Tami is also a Certified Lactation Counselor, coordinating Partnership for a Healthy Lincoln's breastfeeding initiatives and serving as Project Director for the Lincoln Community Breastfeeding Initiative. Tami's experience includes working for Nebraska Medical Association, where she also served on the Childhood Obesity Prevention Project and the public health committee focused on child health.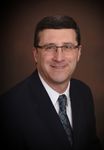 Ted Fraser, MS
Health Data Analyst
Ted Fraser serves as PHN's Health Data Analyst. He works to help healthcare providers establish consistent patient data collection and reporting methods, with a special emphasis on turning data into information. Ted received his undergraduate degree from Nebraska Wesleyan and earned a Master's Degree in Clinical Psychology from Illinois State University. After his earning his masters, Ted specialized in working with patients recovering from spinal cord injuries and burns. Following a position helping manage statewide behavioral health programs, Ted joined Nebraska's Medicare Quality Improvement Organization, working with healthcare providers from all care settings.